Article
Review of recent advances in medical treatment for neuroendocrine neoplasms: somatostatin analogs and chemotherapy
Views: 

12492

 | 
Downloads: 

1425

 | 
Cited: 
1
1Gastrointestinal Medical Oncology and Neuroendocrine Tumors Unit European Institute of Oncology, Via Ripamonti 435, 20141 Milan, Italy.
2Medical Oncology and Immunotherapy Division, University Hospital of Siena, viale Bracci 14, 53100 Siena, Italy.
Correspondence Address: Dr. Francesca Spada, Gastrointestinal Medical Oncology and Neuroendocrine Tumors Unit European Institute of Oncology, Via Ripamonti 435, 20141 Milan, Italy. E-mail: francesca.spada@ieo.it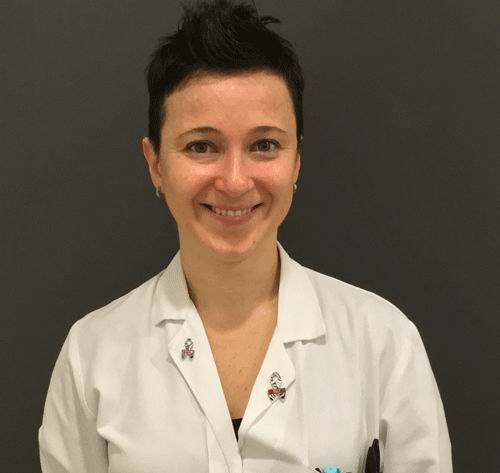 Dr. Francesca Spada has been actively involved in clinical and research activity of NETs at IEO (Milan) since 2009, where she is currently quality coordinator of IEO ENETS Center of Excellence for GEP NETs. She is involved in educational program in NETs particularly as a secretary of NET Italian Guidelines. She is member of the some scientific societies: AIOM, ItaNET, ESMO, ENETS, NANETS.
Received: 20 Jun 2016 | Accepted: 18 Jul 2016 | Published: 31 Aug 2016
This is an open access article distributed under the terms of the Creative Commons Attribution-NonCommercial-ShareAlike 3.0 License (
http://creativecommons.org/licenses/by-nc-sa/3.0/
), which allows others to remix, tweak and build upon the work non-commercially, as long as the author is credited and the new creations are licensed under the identical terms.
Abstract
Neuroendocrine neoplasms (NENs) are a heterogeneous group of rare tumours often producing high levels of hormones and causing symptoms. There are a number of different types of NENs. They usually arise as advanced and low/intermediate grade only in a minority of cases, as high grade. Treatment depends on which type and may include surgery, interventional radiology, and systemic treatment, including chemotherapy, somatostatin analogs, interferon α2b, peptide receptor radionuclide therapy, and only for pancreatic neuroendocrine tumors, molecular targeted agents, including everolimus and sunitinib. The aim of the article is to review the medical approaches with somatostatin analogs and chemotherapy. The treatment of NENs is mainly based on their biological characteristics of aggressiveness and functional features, such as symptoms and endocrine markers.
Keywords
Neuroendocrine neoplasms
,
somatostatin analogs
,
chemotherapy
,
peptide receptor radionuclide therapy
,
molecular targeted agents
Introduction
Neuroendocrine neoplasms (NENs) are a group of tumours arising from various different epithelial cells with patterns of neuroendocrine differentiation, usually from the gastrointestinal tract and the bronchopulmonary system.[1] The World Health Organization (WHO) 2010 classification distinguishes this class of diseases between well differentiated and poorly differentiated neuroendocrine carcinomas.[2] The choise of appropriate treatment depends on their biological and morphological characteristics, functional status, and disease stage. Surgery is the best option for resectable tumours, whereas in cases of locoregional unresectable and metastatic disease, therapeutic options include somatostatin analogs (SSAs),[3] inhibitors of the mammalian target of rapamycin,[4-6] receptor tyrosine kinase inhibitors,[7,8] chemotherapy,[9] and pepetide receptor radionuclide therapy (PRRT).[10]
In recent years, strong evidence has emerged of an antiproliferative effect of SSAs on NENs, thought to occur via direct and indirect mechanisms.[11] The direct mode of action involves interaction with somatostatin receptors on tumor cells leading to activation of phosphotyrosine phosphatases[12] and modulation of the mitogen-activated protein kinase signaling pathway.[13] The indirect antiproliferative effect occurs through inhibition of expression of growth factors, such as insulin-like growth factor and vascular endothelial growth factor.[14] Activities of SSAs are mediated by interaction of somatostatin with a series of five receptors (SSTRs) encoded by five different genes belonging to the class of receptors linked to transmembrane G-proteins, able to inhibit cAMP. Therapeutic activity is achieved through interaction with two of the five SSTRs and, more precisely, with subtypes 2 and 5, for which there is the highest affinity.[15] Octreotide and Lanreotide are the two SSAs adminsitered by injection. Octreotide was the first SSA for the treatment of hormone-producing pituitary, pancreatic and intestinal neuroendocrine tumors (NETs).[16] Lanreotide has a similar mechanism of action, also displays high-affinity binding for types 2 and 5, has low affinity for types 1 and 4 and medium affinity for type 3.[17]
Several chemotherapy agents have been employed, either as single-agent or in combination for advanced-stage disease in poorly differenctiated NENs,[18,19] but also in well- and moderately differentiated tumors in advanced disease.[20-22] These agents are streptozotocin, doxorubicin, 5-fluorouracil, cisplatin, etoposide, and dacarbazine. Recently, some new chemotherapeutic agents have come available, such as temozolomide, oxaliplatin, capecitabine, irinotecan, and gemcitabine. Also a new way of chemotherapy administration is metronomic chemotherapy.[23,24] This overview details the evolution of SSAs and various chemotherapy combinations and their application to the management of NENs.
Somatostatin analogs
In 1972, at the Salk Institute in La Jolla, California, a growth hormone (GH)-releasing antagonist (SST) was incidentally identified in the sheep hypothalamus during the search for a GH releasing hormone.[25,26] Crude extracts of sheep hypothalamus added to in vitro anterior pituitary cells caused an inhibition of GH secretion. After purification, a single compound accounting for all the GH-release inhibiting acitivity of the crude extract was isolated, and its primary structure, a 14-amino acid peptide, was identified.[26] The SST neuropeptide family (also known as somatostatin release-inhibiting factors) comprises peptides that originate from different post-translational processing of a 116 amino acid precursor (pre-proSST), which is encoded by a single gene located in humans on chromosome 3q28. Pre-proSSA is processed to pro-SST (96 amino acids), which is further cleaved to produce two bioactive proteins, the predominant, but functionally less active SST molecule consisting of 14 amino acids (SST-14), and a larger more potent molecular form, SST-28.[27] Twenty years after the discovery of SST in 1972, molecular cloning lead to the identification of its receptor structure.[28] Subsequently, it became apparent that in mammals, SST mediates its inhibitory effects through binding to at least five high-affinity G-protein-coupled membrane receptors.[29] Somatostatin (SST) and its analogs (SSAs) inhibit multiple cellular functions, including secretion, motility and proliferation and its action is mediated by somatostatin receptors sst1-5. These five receptors bind the natural peptide with high affinity, but only sst2, sst3 and sst5 bind the short synthetic analogues used to the treat neuroendocrine tumours (NET). SSAs have been used successfully to treat functional gastro-entero-pancreatic (GEP) NETs for more than a quarter of a century.[3] The main reason of the use of SSAs is the expression of somatostatin receptor subtypes in 80-90% of GEP-NETs according to autoradiographic or scintigraphic studies.[30,31] The biological effects of SSAs occur in relation to receptor subtype interaction. Inhibition of secretion appears to be largely mediated via the effects of the sst2 subtype, and all commercially available SSAs have appreciable affinity for sst2. However, proliferation in endocrine tissue may be mediated via other receptor subtypes. In patients with well-differentiated, slow-growing tumours, SSAs may be considered the first-line treatment with relatively good objective response rates and an excellent safety profile. The most used formulations of SSAs are long-acting-release (LAR) Octreotide (10-20-30 mg) and Lanreotide autogel (60-90-120 mg). These drugs are very effective at controlling tumor-related symptoms in the so called "functioning tumors" (symptomatic responses occur in 60-100% of patients).[32] Furthermore, they are able to significantly decrease specific tumor markers (i.e. urinary 5-hydroxy indole acetic acid and circulating Chromogranin A) in greater than 50% of patients. They are well-tolerated and safe, with a high tolerability rate even through a long period of treatment. Side effects, which occur in 20-50% of cases, are usually mild and do not require drug discontinuation. The most frequent side effects are the development of gallstones, pain at the site of application, abdominal pain, flatulance, nausea, asthenia, and glucose intolerance.[32] First-line systemic therapy for NETs often consists of SSAs such as octreotide acetate (Sandostatin®; Novartis Pharmaceutical Company, East Hanover, NJ, United States) or lanreotide (Somatuline®; Ipsen Pharmaceuticals, Paris, France). These drugs, initially developed to palliate the symptoms of Carcinoid Syndrome, have an inhibitory effect on secretion of gastrointestinal hormones (i.e. serotonin). Accumulating data indicate that SSAs are also capable of inhibiting NET growth[33,34] and have been demonstrated in numerous studies to represent the best available agents to induce symptomatic relief in patients with somatostatin receptors (sstr)-positive, hormone-producing NETs. The symptoms they control differ depending on tumour location and which amines/peptides are produced, but include sweating, flushing, diarrhea, and bronchospasm. There has been a controversy regarding the relative efficacy of octreotide and lanreotide. Most studies include both primary and secondary treatment with no stratification of the cohort before analysis. Although it is generally considered that the available SST analogs have a similar efficacy in treating hormone induced NET symptoms, some differences in response may exist.[3]
Octreotide
Octreotide (SMS201-995) was the first available SSAs and was introduced into clinical practice in 1983 for treatment of hormone-producing pituitary, pancreatic, and intestinal NETs.[16] As octreotide is incompletely absorbed after oral administration, its efficacy relied upon intravenous or subcutaneous injection. The standard dose of octreotide varies from 0.1 mg to 0.3 mg subcutaneously two to three times daily, but doses up to 3 mg/day may be necessary for symptom control. The LAR formulation of octreotide is commonly used for the chronic management of symptoms in patients with carcinoid syndrome. Standard doses are 20 mg to 30 mg, intramusculary, every 4 weeks. Dose and frequency may be further increased for symptom control as needed. Therapeutic levels are not achieved for 10 to 14 days after LAR injection. Short-acting octreotide (usually 150-250 mcg subcutaneously 3 times daily) can be added to octreotide LAR for rapid relief of symptoms or for breakthrough symptoms.[35,36] A randomized study comparing daily injection with octreotide to octreotide LAR every 4 weeks in the symptomatic treatment of 93 patients noted at least as good symptomatic efficacy for depot octreotide at various dosages (10, 20, 30 mg) compared to subcutaneously octreotide.[37] The recommendation to consider octreotide in patients with large tumor burden or progressive disease is based on the results of the PROMID study, a placebo-controlled phase III trial of 85 patients with metastatic midgut neuroendocrine tumors. This showed median time to tumor progression of 14.3 and 6 months in the octreotide LAR and placebo groups, respectively (P = 0.000072).[34] After 6 months of treatment, stable disease was observed in 66.7% of patients in the octreotide LAR group and in 37.2% of patients in the placebo group. Results of long-term survival of patients in the PROMID study were recently reported.[38] Median overall survival (OS) for was not significantly different at 84 months in the placebo arm and not reached in the octreotide arm [heart rate (HR) 0.85; 95% confidence interval (CI) 0.46-1.56; P = 0.59]. However, post-study treatment included octreotide in 38 of 43 patients in the placebo arm, possibily confounding interpretation of long-term survival results. Currently, the maximum Food and Drug Administration-approved dosage and administration of octreotide long-acting repeatable (LAR), indicated for severe diarrhea/flushing episodes associated with metastatic carcinoid tumors and VIPomas, is 30 mg every 4 weeks.[39] A recent physician expert consensus panel highlighted the appropriateness of using standard dose SSAs for control of hormonal symptoms and tumor growth in patients with advanced carcinoid tumors, as well as increasing dose/frequency of SSAs in treatment of refractory carcinoid syndrome.[33] The panel also recommended that increase in the dose/frequency of SSAs be considered for patients with radiographic progression, particularly in cases where disease was previously stabilized at a lower dose.
Lanreotide
Lanreotide (BIM 23014) has a similar mechanism of action as octreotide, also displaying high-affinity binding for types 2 and 5 receptors, low affinity for types 1 and 4, and medium affinity for type 3.[17] Lanreotide is a long-acting SSA analog administred every 10-14 days and has a similar efficacy to octreotide in the treatment of NETs. Studies have shown it to be effective at controlling symptoms in patients with carcinoid tumors, gastrinomas, and vasoactive intestinal peptide tumors (VIPomas).[40-42] A new slow-release depot preparation of lanreotide, "Lanreotide Autogel" administered subcutaneously at a dose of 60, 90, or 120 mg once a month was thereafter produced. The international phase III ELECT trial randomized 115 patients with carcinoid syndrome who were either naive to or responsive to octreotide to receive 120 mg of lanreotide or placebo.[43] Although the pre-defined difference in percentage of days the patients used rescue octreotide was not met, the panel believes that the difference seen (34% in the lanreotide arm vs. 49% in the placebo arm; P = 0.02) was significant enough to warrant use of lanreotide for symptom control. The recommendation that lanreotide be considered for control of tumor growth in patients with clinically significant tumor burden or progressive disease is based on results of the CLARINET study. The CLARINET study randomized 204 patients with locally advanced or metastatic non-functioning pancreatic or intestinal neuroendocrine tumors to receive either lanreotide or placebo and followed patients for progression-free survival (PFS). Results showed that treatment with lanreotide for 2 years resulted in an improvement in PFS over placebo (PFS not reached vs. 18 months; HR 0.47; 95% CI 0.30-0.73; P < 0.001).[44]
No clear consensus exists on the timing of octreotide or lanreotide initiation in asymptomatic patients with metastatic neuroendocrine tumors and low tumor burden. Although initiation of octreotide or lanreotide can be considered in these patients, deferring initiation until evidence of tumor progression is seen may also be appropriate in selected patients (National Comprehensive Cancer Network Guideline 2015).
Pasireotide
Pasireotide (SOM 230) has high affinity for SSTR1, 2, 3, and 5, and displays a 30- to 40-fold higher affinity for SSTR1 and SSTR5 than octreotide or lanreotide.[45] Octreotide and Lanreotide have been used to treat acromegaly successfully because 90% of GH-secreting pituitary tumours express SSTR2 and SSTR5. However, given that pasireotide has 40-fold higher affinity and a 158-fold higher functional activity for SSTR5 than octreotide, pasireotide may be more effective than octreotide in acromegaly.[46] In phase II clinical trials, pasireotide has been demonstrated to inhibit GH secretion from pituitary tumours, control symptoms of the carcinoid syndrome associated with metastatic NETs, and inhibit ACTH secretion in Cushing's Disease.[47]
Chemotherapy
NENs usually arise as advanced and of low/intermediate grade and only in a minority of cases as high grade.[48] Prognosis depends on the histological differentiation, staging, and grade.[49-51] Most are non-functioning and metastatic at diagnosis.[52] Gastro-entero-pancreatic NENs (GEP NETs) are classified on the basis of their proliferation rate as assessed by either mitotic index (MI) and/or nuclear Ki67 (WHO 2010).[53] Low-grade or G1 are those with 0-2% Ki67 and/or < 2 MI per 10 high power fields (HPF), intermediate-grade or G2 those with 3-20% Ki67 and/or 2-20 MI per 10 HPF, high-grade or G3 those with > 20% Ki67 and/or > 20 MI per 10 HPF. G1 and G2 are called neuroendocrine tumors (NETs) and G3 neuroendocrine carcinomas (NECs). This terminology is only valid for GEP NETs. According to the WHO classification (2004),[54] lung NETs are classified as: typical carcinoids, with < 2 mitoses per 10 HPF and lacking necrosis; atypical carcinoids, with 2-10 mitoses per 10 HPF and/or punctate necrosis; large cell neuroendocrine carcinomas, with > 10 mitoses per 10 HPF (median 70), coarse nuclear chromatin and extensive necrosis; and small cell carcinomas with > 10 mitoses per 10 HPF (median 80), even chromatin and extensive necrosis. Therapeutic options include local treatments such as surgery, as well as interventional radiology and systemic treatments, such as chemotherapy, SSAs, interferon α2b, peptide receptor radionuclide therapy and, as only for pancreatic NETs, molecular targeted agents including everolimus and sunitinib.
Conclusion
In conclusion, many drugs have shown activity but many questions still remain: which drugs to use, which schedule, timing and, above all, which predictors can guide clinicians in the choice of chemotherapy. Despite the complexity and the heterogeneity of these tumors, the main challenge in the near future will be to design clinical trials that will answer these questions. It is also very important that the therapeutic decision only be achieved as part of a multidisciplinary program.
Financial support and sponsorship
Nil.
Conflicts of interest
There are no conflicts of interest.
Patient consent
No patient involved.
Ethics approval
This article does not contain any studies with human participants or animals.
Cite This Article
OAE Style
Spada F, Valente M. Review of recent advances in medical treatment for neuroendocrine neoplasms: somatostatin analogs and chemotherapy. J Cancer Metastasis Treat 2016;2:313-20. http://dx.doi.org/10.20517/2394-4722.2016.38
AMA Style
Spada F, Valente M. Review of recent advances in medical treatment for neuroendocrine neoplasms: somatostatin analogs and chemotherapy. Journal of Cancer Metastasis and Treatment. 2016; 2: 313-20. http://dx.doi.org/10.20517/2394-4722.2016.38
Chicago/Turabian Style
Spada, Francesca, Monica Valente. 2016. "Review of recent advances in medical treatment for neuroendocrine neoplasms: somatostatin analogs and chemotherapy" Journal of Cancer Metastasis and Treatment. 2: 313-20. http://dx.doi.org/10.20517/2394-4722.2016.38
ACS Style
Spada, F.; Valente M. Review of recent advances in medical treatment for neuroendocrine neoplasms: somatostatin analogs and chemotherapy. J. Cancer. Metastasis. Treat. 2016, 2, 313-20. http://dx.doi.org/10.20517/2394-4722.2016.38
Citations
1
0
Related
Comments
Comments must be written in English. Spam, offensive content, impersonation, and private information will not be permitted. If any comment is reported and identified as inappropriate content by OAE staff, the comment will be removed without notice. If you have any queries or need any help, please contact us at support@oaepublish.com.
Cite This Article
4 clicks
Commentary
0 comments
Like This Article
0 likes
See Updates
Hot Topics
Cancer Treatment | Metastasis | Microenvironment | Immunotherapy | Breast Cancer Metastasis | Bone Metastasis | Metastatic Renal Cell Carcinoma | Lymph node metastasis | Mesothelioma | Hematological Malignancies | Thyroid Cancer | Liquid Biopsies | Early Diagnosis | Lung Cancer | Brain Tumors | Lymphoma | Oncolytic Virus | Cervical Cancer | Cancer Stem Cells |