Article
Open Access
 | 
Original Article
Brain tumor surgery: supplemental intra-operative imaging techniques and future challenges
Views: 

8895

 | 
Downloads: 

1248

 | 
Cited: 
5
Department of Neurosurgery, Pontifical Catholic University of Campinas, Campinas, São Paulo 13060-803, Brazil.
Correspondence Address: Dr. Telmo Augusto Barba Belsuzarri, Department of Neurosurgery, Pontifical Catholic University of Campinas, Campinas, São Paulo 13060-803, Brazil. E-mail: telmobelsuzarri@hotmail.com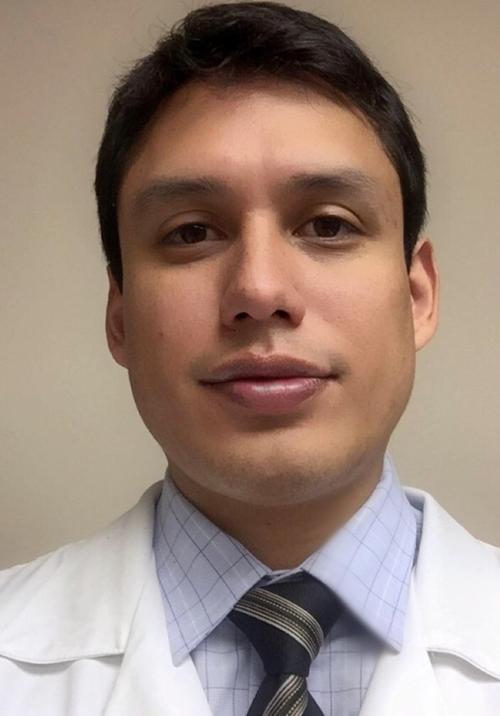 Telmo Augusto Barba Belsuzarri, MD, is a Neurosurgery Resident at the Pontifical Catholic University of Campinas (PUC-CAMPINAS). Graduated in Neurocritical Care, with thesis in Magnesium Sulphate in Neurointensive care, Dr. Belsuzarri has published papers in several areas and has special interest in Neurooncology/Cranial Base, Vascular Neurosurgery and Functional Neurosurgery.
Received: 29 Sep 2015 | Accepted: 30 Nov 2015 | Published: 11 Mar 2016
This is an open access article distributed under the terms of the Creative Commons Attribution-NonCommercial-ShareAlike 3.0 License (
http://creativecommons.org/licenses/by-nc-sa/3.0/
), which allows others to remix, tweak and build upon the work non-commercially, as long as the author is credited and the new creations are licensed under the identical terms.
Abstract
Modern brain tumor surgery stands in the pillar of maximum safe resection. Tumor borders are always challenging, especially infiltration zones in malignant brain tumors. Novel technologies are designed for a better delineation and to increase the extent of resection (EOR) in brain tumor surgery, such as: cortical and sub-cortical mapping strategies with somatosensory-evoked potentials, awake stimulation mapping and cortical/sub-cortical stimulation for motor pathways, important for resection in eloquent areas; intra-operative imaging as functional and intra-operative magnetic resonance imaging, diffusion tensor imaging and intra-operative ultrasound are important for the tumor borders and to achieve the gross total resection; neurochemical navigation methods as 5-aminolevulinic and sodium fluorescein are important for the non-contrast-enhanced tumor border; future methods can be achieved with augmented reality surgery, new intra-operative chemical markers, and visualization methods. Nevertheless all these techniques seem to be promising, the real challenge in the future will be held in how to apply them and how they really affect the prognosis of the patients. Also, new concepts in tumor genetics will provide knowledge for the tumor behavior and will guide resection. Despite all limitations, the increasing importance of safe EOR shows the possible benefits of the novel technologies and surgical advances in brain tumor surgery, taking it to a new step of the neuronavigation era.
Keywords
Brain tumor
,
fluorescein
,
intra-operative
,
neuronavigation
,
novel
,
technology
Introduction
Neurosurgery went through several changes over the past 50 years; technology has been applied to all fields, since the introduction of microscope and the microsurgical technique by Yasargil, until endoscopes, minimally invasive spine surgery and functional neurosurgery with deep brain stimulation implants. As we see, the neurosurgery has two important arms in this modern era: the equipment and the surgical expertise.
New imaging technologies are applied to other two different manners, pre-surgical moment and intra-operative imaging.[1]
Modern neurosurgery lives a paradigm of concepts. Although there are insufficient proves of the real benefits and impacts of the aggressive image-guided neurosurgery,[2] evidences show the importance of gross total resection (GTR) in the quality of treatment and the effectiveness increase of adjuvant therapy.[3-5]
Neuroimaging has been playing an important role in neurosurgery in the last century and technology has come to provide details in neuroanatomy, neurological function, metabolic and metabolism, which augments the ability to increase the extent of resection (EOR) while simultaneously, minimizes the risk of damage in eloquent brain.[1]
Increasing evidences show the importance of GTR for glioblastoma multiforme (GBM's) and adjuvant radiochemotherapy and demonstrate a 2-8 months survival benefit in patients with GTR compared to sub-total resection.[3-5] Nevertheless, after a first impact, the focus has changed from just increasing the EOR, to increase the quality of life and safe resection; the tumor relationship critical anatomic structures and eloquent areas have become the center of the discussion.
Nowadays, molecular genetics came to open further discussions about tumor behavior, such as isocitrate dehydrogenase mutations (IDH) 1/2, 1p19q codeletion, PTEN deletions, MGMT mutation, telomerase reverse transciptase (TERTp) mutation, EGFR and TP53.[6-8] The IDH 1 and 2, were first described in GBM's, nevertheless further research showed that it was more expressive in grade II-III diffuse gliomas (about 70%). IDH 1/2 mutations are important biomarkers for diffuse gliomas, because they behave less aggressively and a better prognosis, than other IDH mutations (IDH wild-types), with a positive predictive value (PPV) for better progression-free survival and overall survival.[6] The 1p/19q codeletion is found in almost 70% of histologically oligodendrogliomas, thus have an indolent progression and might be the molecular defi nition of oligodendroglial lineage. Also, these low-grade gliomas (LGG) tend to respond well for chemotherapy, thus have better prognosis. The MGMT is an enzyme, which repairs the DNA and interferes in temozolamide effect. Mutations in the MGMT have been correlated with improved prognosis and improved survival rate.[6,7] On the other hand the ATRX/TP53 mutations might be the objective genetical markers of the artrocytic lineage.[6,7]
In GBM's the most common aberrations are found in the chromosomes 7 and 10, where the PTEN and EGFR are located. Aberrations on the PTEN and EGFR amplifications are found in 80% and 30-40%, respectively, both of them strongly related to poor prognosis and aggressive progression, which reinforces the idea that these tumors with PTEN and/or EGFR amplifications are IDH-wild type tumors.[6,7] Finally, studies points for the association of promoter region of the TERTp mutation and poor prognosis.[8] A recent research was published comparing the TERTp mutation, 1p19q codeletion and IDH mutation in Grade II-III and GBM's with interesting findings.[8] TERTp mutation only, was found in 347 patients with GBM's, compared to the TERT and IDH group with 11 patients, IDH mutation only group with 32 patients and triple negative group with 80 patients. This data shows that almost 75% of the patients with GBM have only TERT mutation and have a correlation with aggressive behavior type of gliomas. Also, patients with Grade II-III with TERT mutation only (59 patients), had an aggressive course and were associated with poor survival, which suggest the need of early adjuvant therapies and special follow-up. Also only IDH mutation, was associated with lowest age of diagnosis (37 years) and the highest rates were found in the only TERT mutation group (59 years), between all the gliomas. This study opens for further research between the association of TERTp and other previously discussed mutations.[8]
The genetic studies and imaging findings have become allies in the understanding of tumor behavior; nevertheless have also pointed questions on the efficiency of the surgical techniques to improve patient prognosis and the natural history of these tumors.
Methods
A literature search of the Ovid Medline and PubMed databases for the period January 1980 to September 2015 was conducted using the following key words: brain tumor, borders, technology, neuronavigation, intra-operative, fluorescein, novel. Main novel technologies were selected by their relevance and were analyzed by categories.
Results
Neurosurgery has rapidly changed in the past years due to new technologies and new different possible surgical approaches. These changes have modified neurosurgical concepts, from an aggressive vision to a safe EOR with good function. Since the beginning of the microsurgical era, the surgical planning has improved from an anatomy-planned surgery to an optimal non-visible tumor borders resection.[1,2]
Several technologies were introduced in the intra-operative field such as functional monitoring with cortical and sub-cortical mapping, imaging technologies as neuronavigation, intra-operative magnetic resonance imaging (iMRI), intraoperative ultrassound (iUS), chemical biomarkers as 5-aminolevulinic acid (5-ALA), and sodium fluorescence.[2]
Some of these advances were possible not only for the technology, but also due to anesthetic advances and better neurofunctional knowledge.[9,10]
Nevertheless, even with the standard care in neurosurgery, the 2-year survival rate in GBM's still is about 38.4% and the 5-year rate is below 5%.[11-13] Also, past reports have shown that even with hemispherectomies, patients could not be cured.[14,15] Even though, the surgical technology has improved the past years, there are no consistent evidences of improving survival rate.[2]
In this point we have two arms, the technologies to improve resection and to increase the knowledge of tumor nature. By now it is clear that just improving resection won't provide the best result, but better understanding of the different diseases and tumor natures, will provide direction for optimal resections and better outcomes.
Conclusion
Evidences of the correlation between tumor removal and increase of survival rate have an impulse in novel technologies for safe resection and EOR. The uses of iMRI, DTI, PET, iUS, and fluorescence guidance have come to establish the neuronavigation era in neurosurgery.
Also, there is an increasing importance of the tumor genetics and behavior, which will provide crucial information and will guide tumor resection and adjuvant treatment. Despite all limitations of each technology and the lack of clear evidences, it is clear that this neurosurgeon/technology interface has come tighter and promising. However, the best result will come with the integration between technology for resection and tumor nature knowledge.
Financial support and sponsorship
Nil.
Conflicts of interest
There are no conflicts of interest.
Cite This Article
OAE Style
Belsuzarri TAB, Sangenis RMA, Araujo JFM. Brain tumor surgery: supplemental intra-operative imaging techniques and future challenges. J Cancer Metastasis Treat 2016;2:70-9. http://dx.doi.org/10.4103/2394-4722.172249
AMA Style
Belsuzarri TAB, Sangenis RMA, Araujo JFM. Brain tumor surgery: supplemental intra-operative imaging techniques and future challenges. Journal of Cancer Metastasis and Treatment. 2016; 2: 70-9. http://dx.doi.org/10.4103/2394-4722.172249
Chicago/Turabian Style
Belsuzarri, Telmo Augusto Barba, Raphael Martinelli Anson Sangenis, João Flavio Mattos Araujo. 2016. "Brain tumor surgery: supplemental intra-operative imaging techniques and future challenges" Journal of Cancer Metastasis and Treatment. 2: 70-9. http://dx.doi.org/10.4103/2394-4722.172249
ACS Style
Belsuzarri, TAB.; Sangenis RMA.; Araujo JFM. Brain tumor surgery: supplemental intra-operative imaging techniques and future challenges. J. Cancer. Metastasis. Treat. 2016, 2, 70-9. http://dx.doi.org/10.4103/2394-4722.172249
Citations
5
30
Related
Comments
Comments must be written in English. Spam, offensive content, impersonation, and private information will not be permitted. If any comment is reported and identified as inappropriate content by OAE staff, the comment will be removed without notice. If you have any queries or need any help, please contact us at support@oaepublish.com.
Cite This Article
7 clicks
Commentary
0 comments
Like This Article
30 likes
See Updates
Hot Topics
Cancer Treatment | Metastasis | Microenvironment | Immunotherapy | Breast Cancer Metastasis | Bone Metastasis | Metastatic Renal Cell Carcinoma | Lymph node metastasis | Mesothelioma | Hematological Malignancies | Thyroid Cancer | Liquid Biopsies | Early Diagnosis | Lung Cancer | Brain Tumors | Lymphoma | Oncolytic Virus | Cervical Cancer | Cancer Stem Cells |