Special Issue
Topic: The Era of Minimally Invasive Surgery for Gastric Cancer
Guest Editor(s)
Special Issue Introduction
Minimally invasive surgery is considered an alternative to traditional open surgery for gastric cancer. There are two types of minimally invasive treatments for gastric cancer: endoscopic resection, suitable for well-differentiated intramucosal cancers less than 3 cm in diameter, and well-differentiated submucosal cancers with a maximum diameter of less than 2 cm; another approach is to use laparoscopy or robotics to treat gastric cancer, its indications include: ① gastric cancer exploration and staging; ② gastric cancer tumor invasion depth<T4a stage and can meet the requirements of D2 radical resection; ③ gastric cancer preoperative staging is l, ll, IIIIA stage; ④ advanced gastric cancer short-circuit surgery, etc. Currently, laparoscopic gastrectomy is the standard procedure for early-stage cancer, has significant advantages in short-term prognosis, and is widely accepted by patients. The indications for laparoscopic gastrectomy have been extended to locally advanced gastric cancer. However, oncological safety has long been controversial. Additionally, with the introduction of Robotic Gastrectomy (RG), RG offers several surgical advantages over LG, including a 3D surgical field of view, a more ergonomic surgical environment, easier instrument movement, fewer manipulations less operator fatigue, and less surgeon tremor filtering, etc. However, RG requires a longer run time and higher running cost than LG. Furthermore, the oncological safety of RG remains unclear. Therefore, this Special Issue aims to collect the research results of the world's top experts, discuss the safety, the short-term and long-term efficacy of different minimally invasive techniques in gastrectomy, and provide scientific guidance for surgeons.

Keywords or key topics of the SI:
1. Robotic gastrectomy;
2. Laparoscopic distal gastrectomy;
3. Laparoscopic proximal gastrectomy;
4. laparoscopic total gastrectomy;
5. Endoscopic submucosal dissection for gastric cancer;
6. Endoscopic mucosal resection for gastric cancer; etc.

Submission Deadline
4 Jan 2023
Submission Information
Published Articles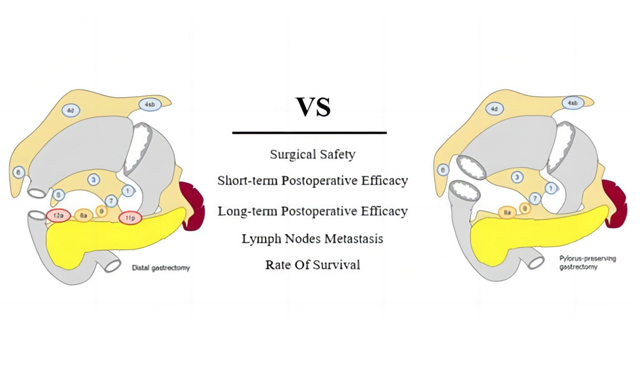 Open Access
Original Article