Special Issue
Topic: Management of Facial Trauma and Complications
Guest Editor(s)
Dr. Marten Basta
Division of Plastic & Reconstructive Surgery, University of Pennsylvania Health System, Philadelphia, PA, USA.
Special Issue Introduction
Facial trauma is consistently among the most prevalent emergency department presentations worldwide, affecting children and adults from all age groups. Bony and soft tissue trauma may result from high-energy mechanisms such as an unhelmeted motorcyclist accident, a fall from a substantial height, or an assault. Older adults who fall from standing are at the risk of skull, nasal, and mandibular fractures due to their predisposition for osteoporotic bone. Although a large segment of the facial trauma patient population only requires a laceration repair and counseling about non-operative fractures, those patients with more substantive injuries often require an urgent specialist evaluation and operative treatment to avoid permanent sequelae of their trauma. These sequelae have potentially devastating consequences, such as irreversible vision loss, facial paralysis due to facial nerve involvement, or chronic temporomandibular joint pain and tooth loss from untreated mandibular fractures. Furthermore, society's broad cultural emphasis on facial aesthetics has served to amplify any perceived deformity or asymmetry that results from facial trauma.

This Special Issue explores the evaluation and management of facial trauma as well as some of the potential complications arising from untreated injuries or in the perioperative setting.
Submission Deadline
15 Sep 2022
Submission Information
Published Articles
Open Access
Original Article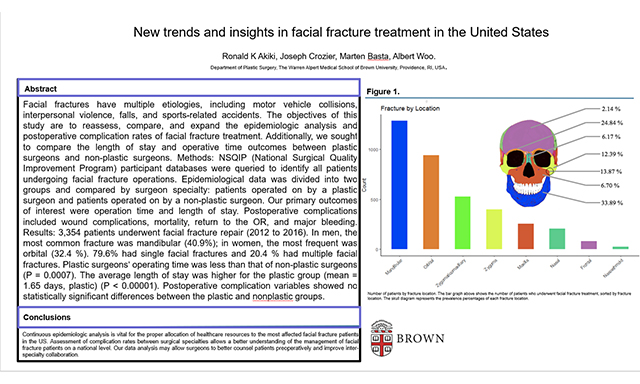 Open Access
Technical Note