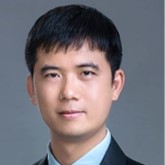 Jiafu Shi
School of Environmental Science and Engineering, Tianjin University, Tianjin, China.
Bio
Dr. Jiafu Shi is an associate Professor of Tianjin University.

He obtained his PhD in Chemical Technology from Tianjin University in 2013 under the tutelage of Prof. Zhongyi Jiang. After graduation, he joined the faculty of Tianjin University, and started working at the School of Environmental Science and Engineering. He was a visiting scholar of University of California at Berkeley with Professor Phillip B. Messersmith from 2016 to 2017. He is the winner of NSFC Excellent Young Investigator in China, and the Chief Scientist of National Key Research and Development Program.

He has co-authored over 100 peer-reviewed papers including in Chem, Chemical Society Reviews (4), ACS Catalysis (10), Advanced Functional Materials, Angewandte Chemie International Edition, Joule, etc. The total number of citations is over 3600, and his h-index is 32. He is a principal leader of over 10 research and collaborative projects.

His current research fields include: enzyme-photo-coupled catalysis, biocatalytic conversion of carbon dioxide and biomass, and synthesis of bioinspired functional materials for energy and environmental applications.
Research Interests
enzyme-photo-coupled catalysis, multi-enzyme catalysis, carbon dioxide conversion, biomass upgrading, biocatalysis, bioinspired functional materials, nanobiohybrids.
Contributions: