Section Editor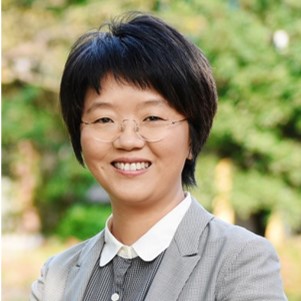 Ying Wan
Editor in Green Catalysis
Key Laboratory of Resource Chemistry of Ministry of Education, Shanghai Key Laboratory of Rare Earth Functional Materials, and Department of Chemistry, Shanghai Normal University, Shanghai, China.
HomePage
Bio
Prof. Ying Wan completed each of her academic degrees in Industrial Catalysis from the East China University of Science and Technology, receiving her PhD in 2002. Then, she joined Shanghai Normal University where she was promoted to a full professor in 2006. In 2005-2007, she carried out her postdoctoral research at Fudan University. She received the Chinese Chemical Society Prize for Young Scientists 2010 and the Natural Science Award of Shanghai (Second Class), China. Prof. Ying Wan is the secretary of International Mesostructured Materials Association. She served as an associate editor of Journal of Porous Materials in 2013-2020.

She has published about 70 papers in highly reputational journals such as Nat. Commun., J. Am. Chem. Soc., Natl. Sci. Rev., ACS Catal., etc. with more than 8000 citations. Three co-authored books including Ordered Mesoporous Materials have been published by Wiley-VCH, etc. She is supported by the National Science Fund for Distinguished Young Scholars from National Natural Science Foundation of China and leads the Environmental Functional Materials Team supported by the Program for Changjiang Scholars and Innovative Research Team in University from Ministry of Education of China.

Prof. Wan's current research focuses on creating stable and efficient mesoporous carbon-supported metal catalysts based on electronic structure regulation strategies, and their applications in green organic synthesis and energy chemistry.
Research Interests
carbon-supported metal catalyst, electronic structure regulation, green organic synthesis and energy chemistry, nanometer-confined catalytic system, coupling reaction of chlorobenzene compounds, selective oxidation of alcohols in aqueous media.